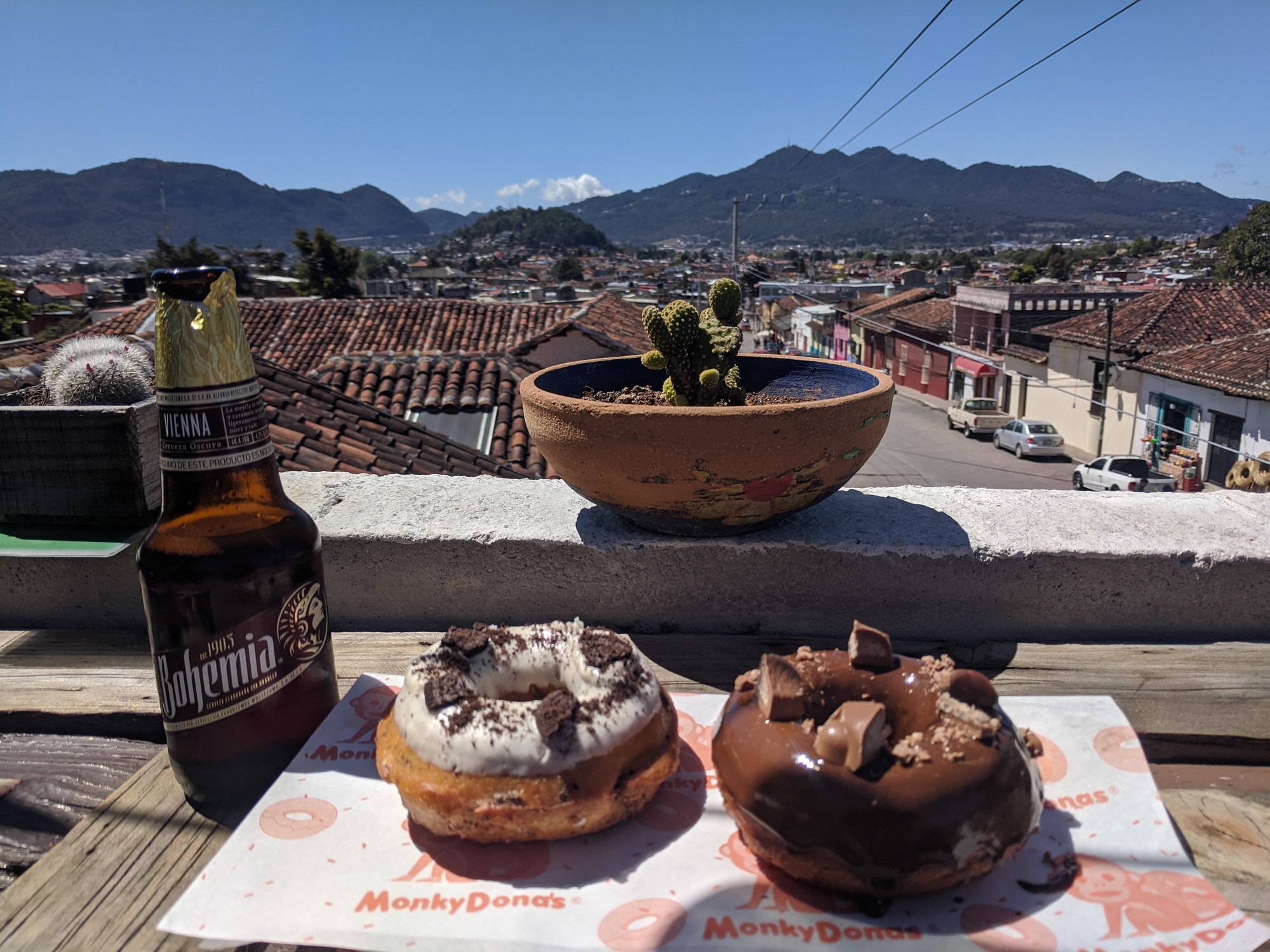 San Cristóbal de las Casas
Photoshttps://photos.app.goo.gl/vdP9GuBytyMppZgw5
For Feb 2022 our home was in the beautiful town of San Cristobal de las Casas. The name is absolutely a mouth full so San Cris will be used moving forward. Immediately entering San Cris the elevation reminded us of Colorado. The main part of the town is 2200 meters or 7200 feet, but there are a few churches on ends of the city that are up on hills that go up even higher! These churches are a great place to watch the sunset! I hear they are also good for sunrises, but I wouldnt know about that . The house we stayed in for the month was garden apartment in someone's backyard!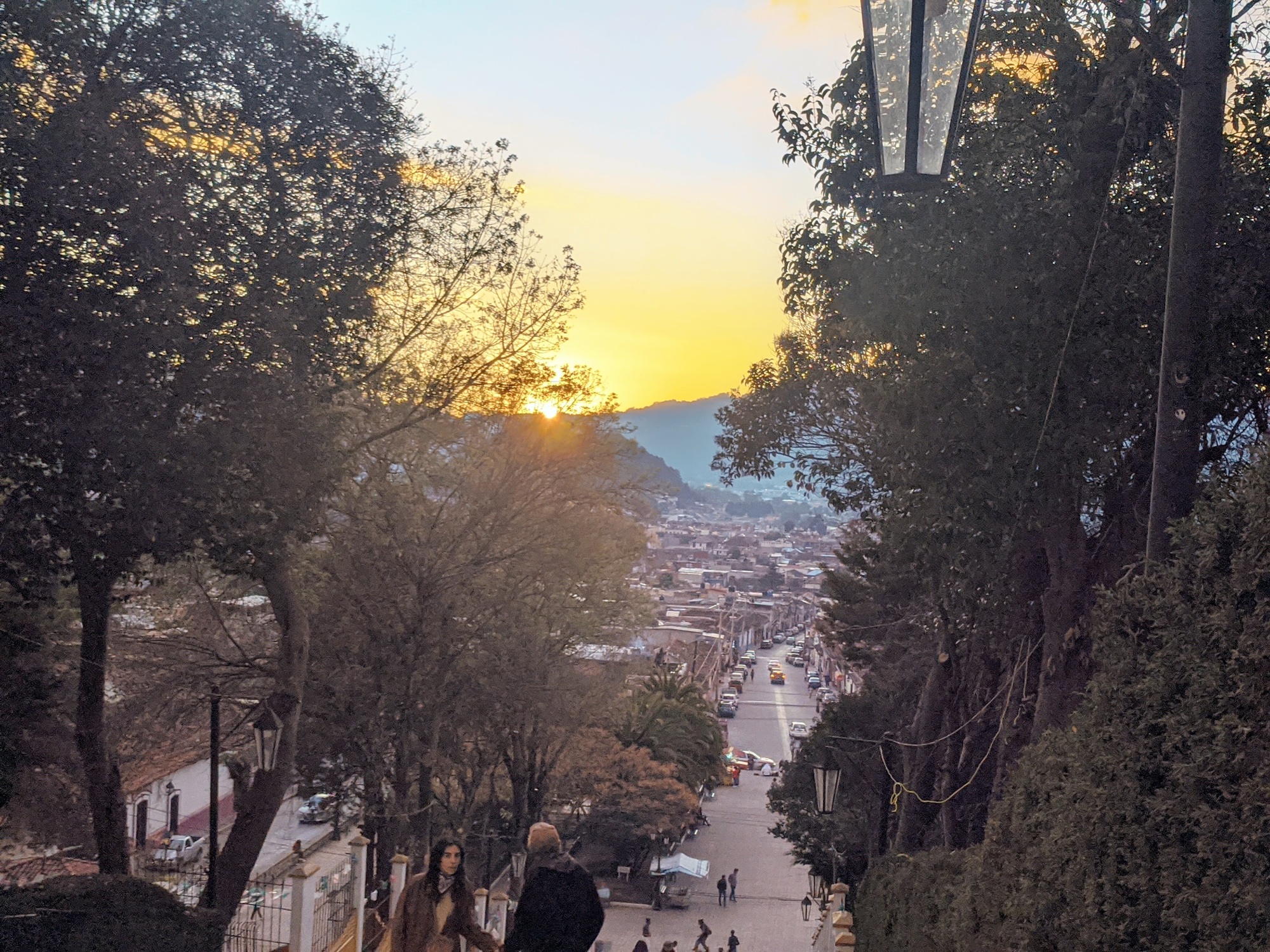 During the month we tried a few different foods and went back to some of our favorites. Randi learned how to make salsa verde which we used to make chilaquiles. She also made a soup native to the area called pork pozole verde. San Cris had several places that made smoked meat like ribs and brisket, so we of course tried those! As far as deserts and late night foods we went with classics like a esquite, churros, sweet breads, and Tres Leche cake. Though our favorite desert may have been having donuts on a rooftop over looking the city. You can have desert at noon right?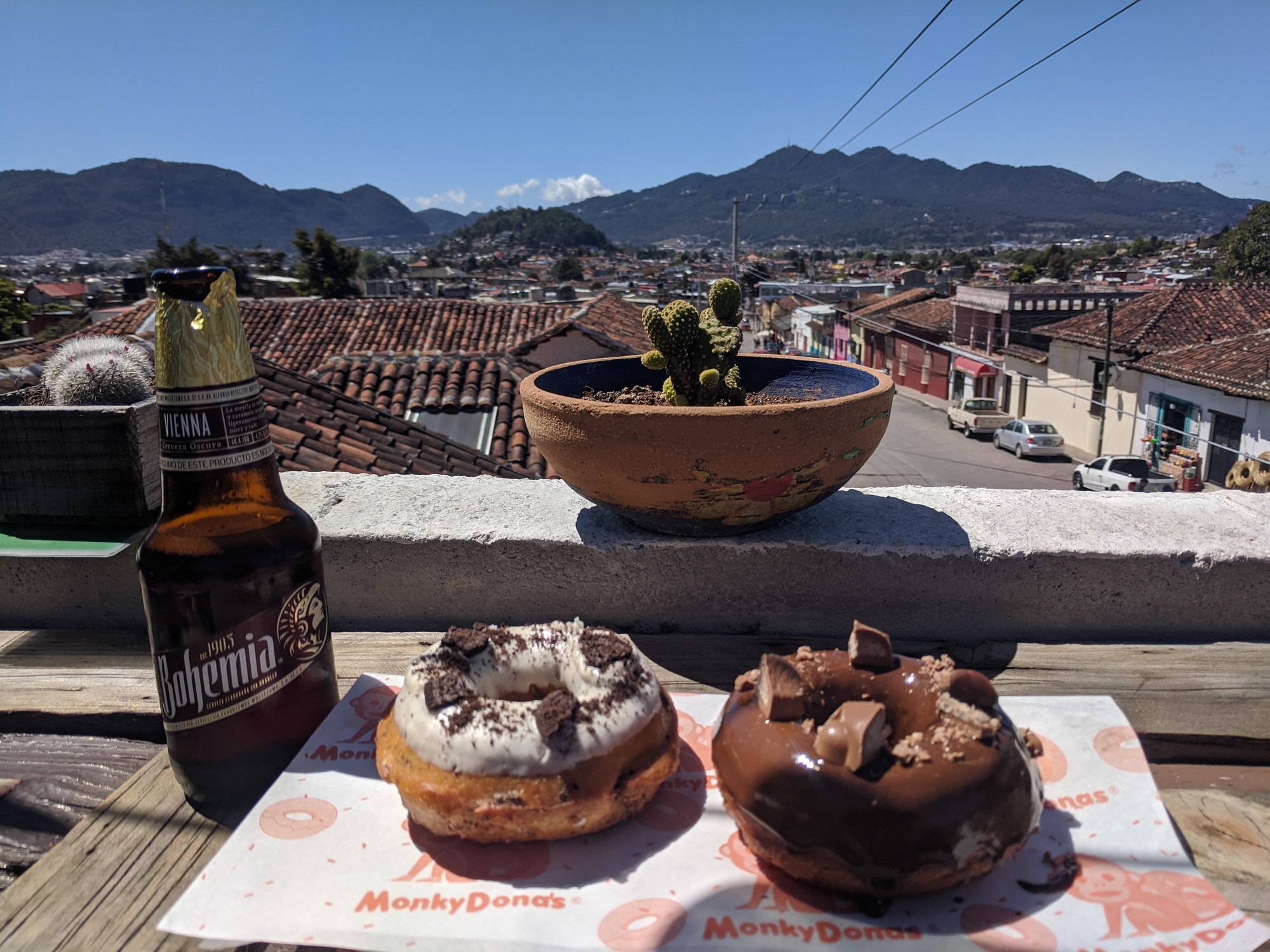 While we were there, the weather was a bit cold and rainy on a few days, but we enjoyed the sunny days when we had them. We particularly enjoyed hiking up the neighboring peaks to look down on the city. It was great be hiking in nature again, this was a hobby we previously enjoyed, but with Randis CO Trail injury we have been touch and go for a few years. So we will take a few dozen pain free miles! Check out the link to the full gallery at the bottom of the post for pictures to see some of the hikes and caves we explored while we were there!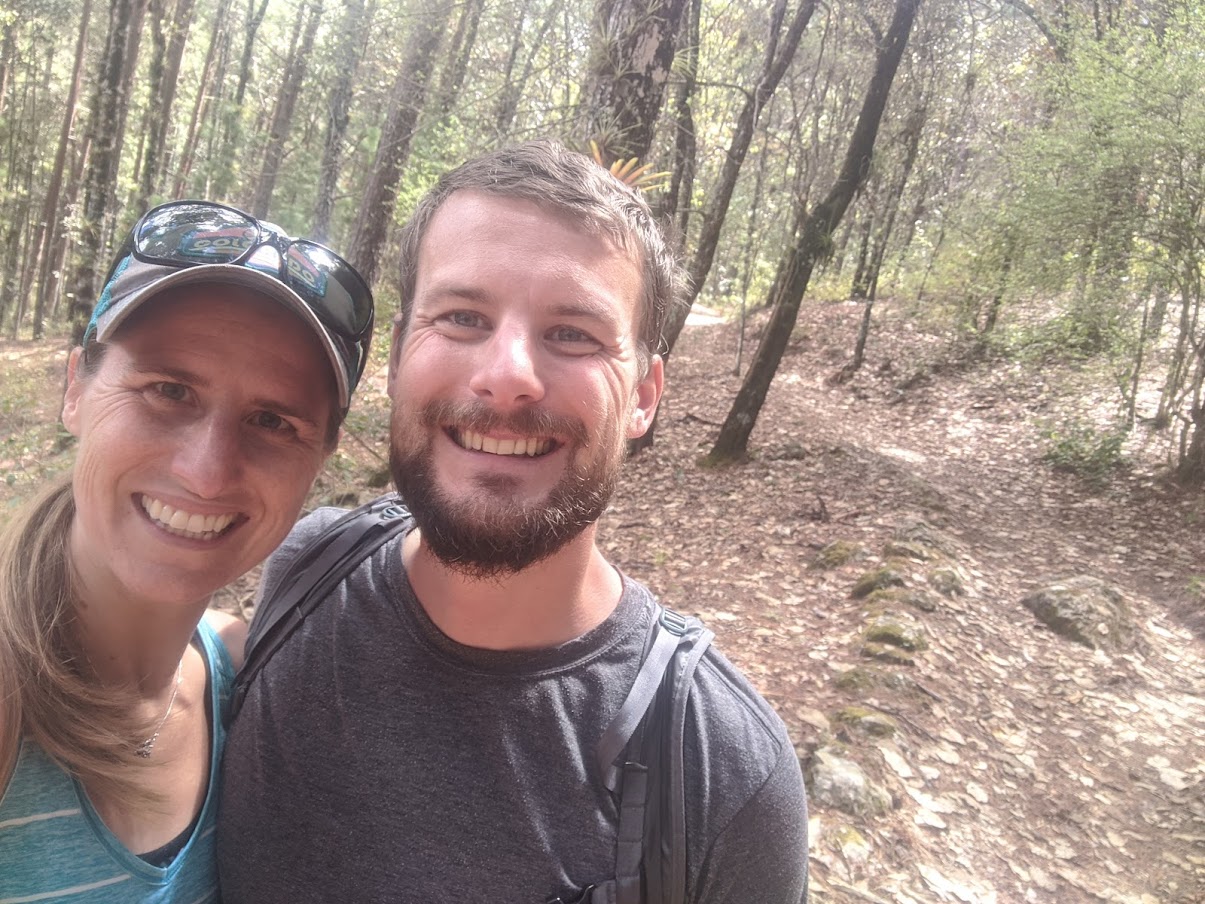 There was a movie theater in San Cris, which we went to on the rainy days. One of the things they showed in the theater was this year's Superbowl which was a new experience for us. Guess that sets our personal record for biggest screen to watch sports ball on.
Next stop is Puebla!